It's finally feeling like Spring, and my cravings for delicious, fresh tasting foods have been at all time high. This pickled and roasted red pepper pesto is potentially the most delicious thing I have ever made. Ever.
It has so much depth to its flavor and goes with EVERYTHING. I made it this past weekend and have used it in so many ways:
On eggs,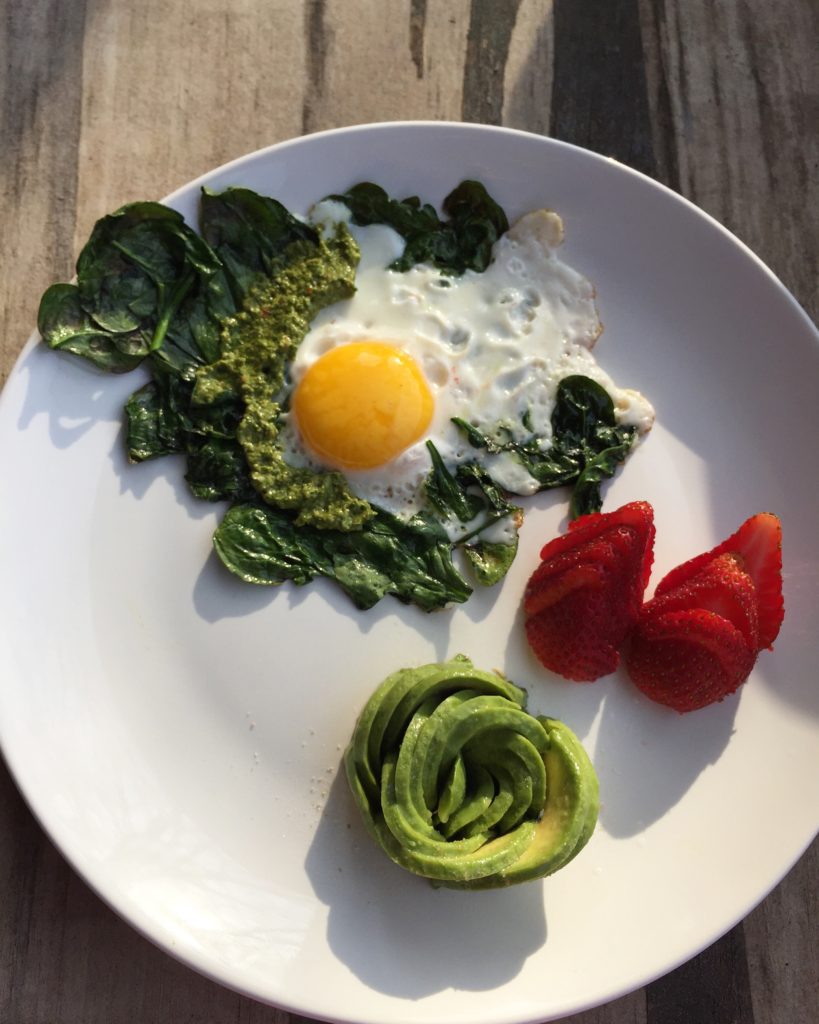 baked with fish and lemon,
mixed with spaghetti squash and turkey meatballs,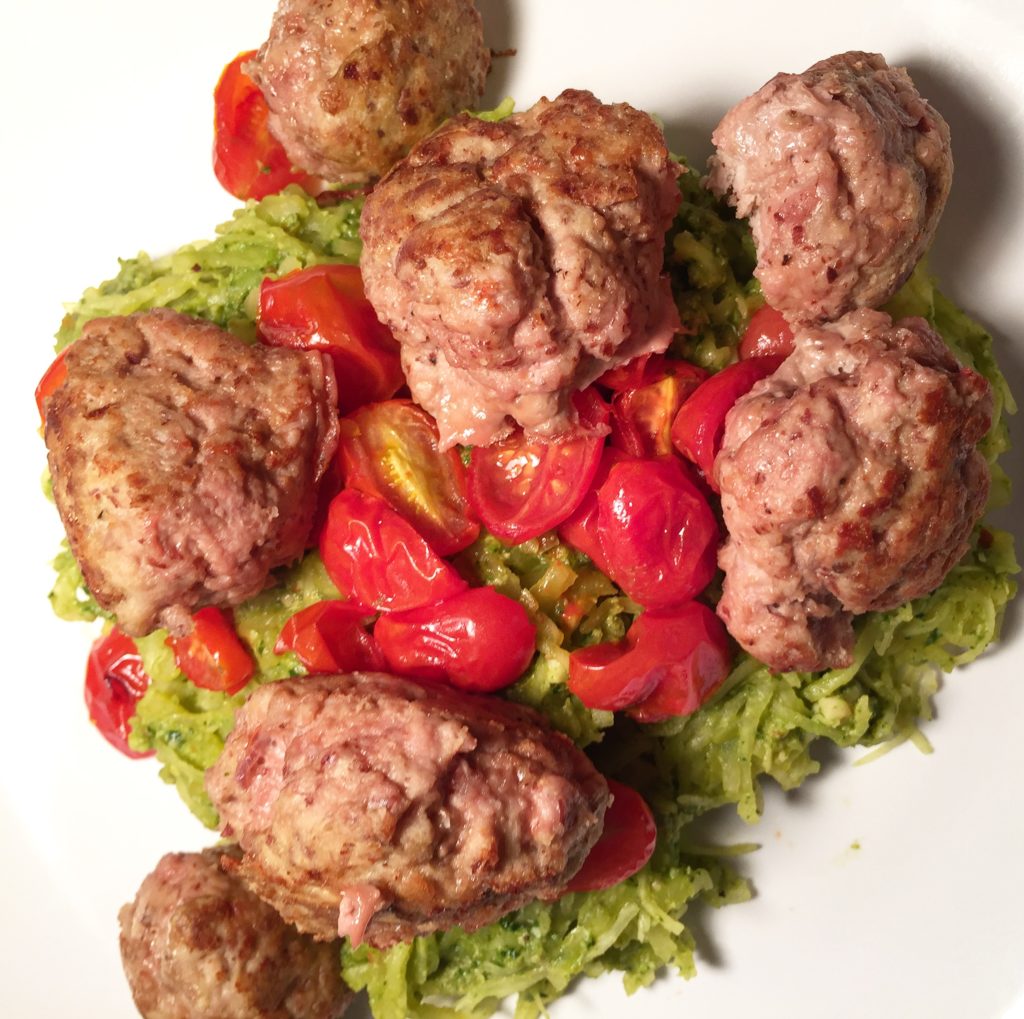 and even mixed in with some tuna salad!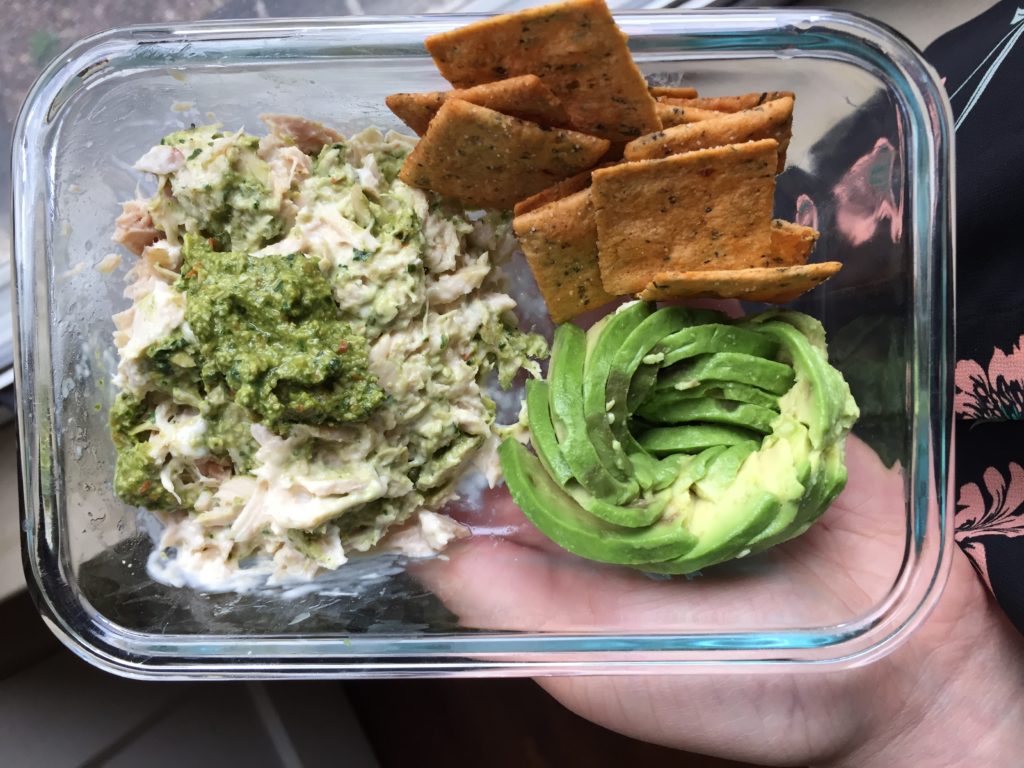 I am definitely going to be making this pesto often in these warmer months just to keep in my fridge and add to a meal when I want a little extra UMPH. If you make it, let me know how you end up using it! The possibilities are endless!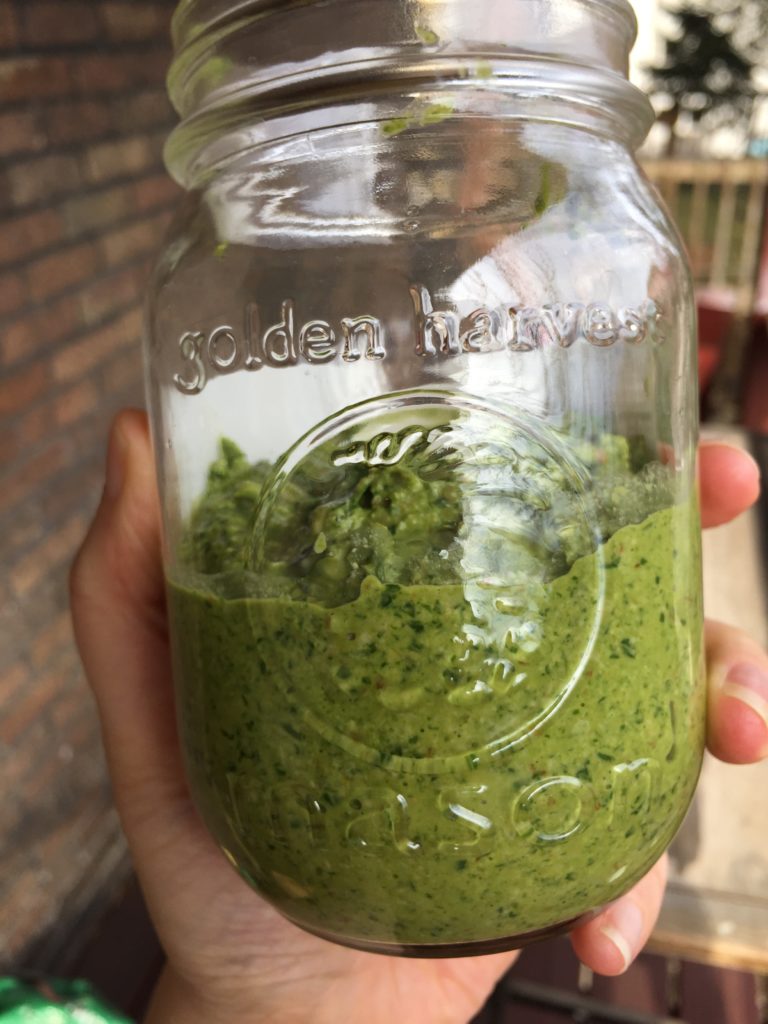 Pickled 'n Roasted Red Pepper Pesto (Paleo, SCD, Whole 30)
Print Recipe
Ingredients
2 cups fresh basil

1 cup baby spinach

¼ - ½ cup avocado oil or olive oil

1 red pepper

3 tablespoons apple cider vinegar

4 pinches nutritional yeast or parmesan cheese for SCD

½ lemon, juiced

1 cup cashews

Salt & Pepper to taste
Instructions
1
Put a pot with 1 cup of water on the stove. Bring the water to a boil, and then pour it over the cashews in a glass bowl or container. Set the cashews aside to soak for 1 hour.
2
Deseed and slice the red pepper into strips and marinate them in the apple cider vinegar in a bowl for 1 hour.
3
Heat the oven to 375. Place the red pepper on a baking sheet, leaving the apple cider vinegar liquid in the bowl to add to the pesto later. Bake the red pepper for 30 minutes.
4
Once the red pepper is done, drain the cashews and add them plus all other ingredients to a food processor or blender. Pulse on high until the pesto is smooth and creamy. Enjoy!
Notes
1. Cooking time does not include prep time for soaking the cashews and pickling the red pepper. 2. If you want a pesto that is less thick and creamy, add more oil until you reach your desired consistency.